Ventnor beach tags can be used in both Ventnor and Margate.
Beach badges will increase to $20 as of June 1, 2021.
Beach Fees
The City of Ventnor requires Beach Badges for the Beach from Memorial Day through Labor Day. Badges can be purchased at Ventnor City Hall or on the Beach by any Beach Badge Inspector.
Badges can be purchased prior to June 1st for $10.00 for the season, and $3.50 for Seasonal Senior Citizens badges.
After May 31st, badges are available at a rate of $20.00 for the Season. Cash and credit cards are accepted.
Please call the Ventnor City Clerk's Office for additional information at 609.823.7904 or email lhand@ventnorcity.org.
How to Purchase:
Ventnor City Hall: Cash or Check only.
Online: Mobile App – VIPLY. Credit Card. www.viplypass.com/ventnor-beach-badges/
Badge Checkers: Located at Beach Entrances. Cash or Viply App.
***Please have your badges ready to show to the checkers at the entrance. They also need to be available at your spot on the beach.***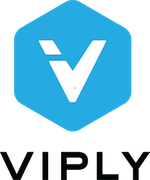 Click here to learn more about the Viply App.
Beach Badges good for both Ventnor & Margate. Purchase them online HERE.